---
8 Reasons Why Cleaning Companies Fail in Their First 5 Years and How Hiring a Marketing Agency Can Help Add 20-50 New Customers on Autopilot
Starting a cleaning company can be a lucrative venture, but it's not without its challenges. Many cleaning businesses struggle to survive their first five years in the industry. However, by addressing common pitfalls and leveraging the expertise of a marketing agency, these companies can not only survive but thrive by adding a consistent stream of 20-50 new customers on autopilot. In this blog, we'll explore eight reasons why cleaning companies often fail and how a marketing agency can be a game-changer in achieving sustained growth.
1. Lack of a Clear Brand Identity
One of the primary reasons cleaning companies fail is the absence of a well-defined brand identity. Without a clear identity, potential customers may not distinguish your business from the competition. A marketing agency can help you establish a strong brand presence, including a memorable logo, tagline, and marketing materials that set you apart from the rest.
2. Poor Online Visibility
In today's digital age, online visibility is crucial for business success. Cleaning companies that neglect their online presence miss out on a vast customer base. A marketing agency can optimize your website for search engines (SEO), create engaging content, and manage your online advertising to ensure your company is easily found by potential customers.
3. Ineffective Marketing Strategies
Many cleaning businesses rely on outdated or ineffective marketing strategies, such as word-of-mouth advertising alone. A marketing agency can implement data-driven marketing strategies, including pay-per-click (PPC) advertising, social media marketing, and email marketing, to reach a broader audience and attract new customers consistently.
4. Inadequate Lead Generation
Failing to generate enough leads is a common pitfall for cleaning companies. Marketing agencies have access to tools and techniques for lead generation, ensuring a steady flow of potential customers interested in your services.
5. Limited Customer Retention
It's not just about acquiring new customers; retaining existing ones is equally important. A marketing agency can develop customer retention strategies, such as email campaigns and loyalty programs, to keep your clients coming back for repeat business.
6. Pricing and Competitive Challenges
Pricing your services competitively while maintaining profitability can be tricky. A marketing agency can analyze market trends and competitors to help you set the right prices and create compelling value propositions that attract customers.
7. Inconsistent Online Reputation
Online reviews and reputation management can make or break a cleaning company. A marketing agency can monitor and respond to reviews, showcase positive feedback, and improve your online reputation to build trust with potential customers.
8. Scaling Challenges
As your business grows, scaling can be challenging without the right strategies in place. A marketing agency can assist in scaling your cleaning company by implementing automated marketing campaigns that consistently bring in 20-50 new customers on autopilot.
How a Marketing Agency Can Help
By partnering with a marketing agency, cleaning companies can overcome these challenges and achieve sustainable growth. Here's how:
1. Strategic Planning: Marketing agencies create customized strategies tailored to your business's unique needs and goals.
2. Targeted Marketing: Agencies use data-driven insights to target the right audience and allocate your marketing budget effectively.
3. Professional Expertise: Marketing professionals stay up-to-date with the latest industry trends, ensuring your marketing efforts are always relevant and effective.
4. Time and Cost Savings: Outsourcing marketing allows you to focus on your core business activities while experts handle your marketing campaigns.
5. Consistent Growth: Marketing agencies implement strategies that provide a steady influx of new customers, helping your cleaning company thrive.
Conclusion
The first five years in the cleaning industry can be challenging, but it's also a time of great opportunity. Cleaning companies that struggle often do so due to a lack of effective marketing strategies. By partnering with a marketing agency, you can overcome common pitfalls and add 20-50 new customers on autopilot, setting your business on a path to long-term success and profitability. Don't just survive; thrive with the help of expert marketing guidance.
6. Inadequate Hiring Practices
Yes, it is all too common in the cleaning industry to hire someone just like that or warm bodies just to fill in the gaps. The new employee is thrown into the lion cage not knowing or without the proper training and left to fend for themselves. It is no wonder employee turnover rates are so high in the residential and commercial cleaning industry!
By hiring someone just like that to fill an opening is never a good idea. You must Implement a structured interviewing process, and ask targeted questions designed to get the employee talking about how they would handle different situations. Find out about the employee's work history; find out criminal background check, police clearance should also be in place when hiring someone, remember these employees will be coming to someone's homes on a day-to-day basis so it is very- important to do your due diligence as you do not want any surprises upon hiring these people. Also, find out why they left previous jobs and how they interacted with co-workers and supervisors. If possible, have another person do a second interview if the applicant appears to be a good fit for the position.
Once you understand that that person is fit to do the job, you must conduct a detailed orientation process, discussing about the company policies and procedures. The employee must be fully trained and must not be left alone for the first 2 weeks of employment.
7. Insufficiency of Employee Training
Employers should always Train and have Training Programs in place for their supervisors and front-line employees. Having Sufficient Training helps your staff to develop and maximize the necessary skills, knowledge, and capabilities to be successful at their job. Steady and continuous training is significantly important and boosts performance, production and lastingness.
By having standardized training programs. Standardized training creates solidity and quality within your organization by eliminating errors, mistakes, and other things that may occur that could have been avoided.
All Supervisors need to be thoroughly trained in in your organization. Supervisors role play a big part in growing your cleaning company. They are the blood of what runs the organization so it's important that they are fully knowledgeable and well trained in their field with the hiring process policies and procedures.
By Following-up and reviewing is equally important for all your staff. You must go back after a month to possibly up to 90 days and review the training procedures with your staff. By reminders and repeating the same process will help them to retain what they have been trained to do.
8. Having to Lack the Industry Knowledge
So many new cleaning business owners got their start because they had previous experience in the cleaning industry or was simply a cleaner at their previous employers or they were a Supervisor of some sort. So, they assume that what they have seen in their employers cleaning company is simple, then go ahead and decide to open their own cleaning business; where they could make the decisions, be their own boss. Sounds easy enough, right? so they think? Although previous experience is good knowledge and a good, bonus but it is not a fast track to success.
It is important for new business owners to dig deeper as much as possible in the industry that you're getting yourself into, you need to learn and stay one step of the game and ahead of all your competition by knowing the industry trends and having informed control of the businesses operating procedures.
Some of the things you can do to become more knowledgeable about the industry is to:
Subscribe to trade magazines and read them religiously to stay one step ahead.
By Using the internet, Youtube and search engines to collect as much information as you can (do your homework!)
You must Join trade associations and membership groups (there are many online)
By having an internet presence, get to know other people in the industry (suppliers and vendors are a great source of information), use FB, Instagram, Linkedin and Youtube or other social media platforms to get your name and brand out there.
Hire and Vet your staff with experience in the industry.
Be sure to learn successful business practices and use up to date technology, such as industry software and accounting software.
There are about a million different ways to learn about running a successful business. Those that go out there and put this into action and follow their dreams always win! Having and using what you learn effectively can undoubtably be a big step towards owning a successful cleaning company that stays around for a very- long time.
So, plan-ahead, before the pitfalls happens and addressing the challenges of running a successful Cleaning business upfront, your cleaning business can not only thrive those unstable scary first five years but thrive for many years to come. Success is just around the corner!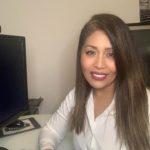 Nova De Jesus
Nova De Jesus has been helping owners of Residential Cleaning companies, the owner of Cleaning companies herself have help build a more profitable and successful cleaning business since 2008, is also the Author of 'Put the shine on Profits' is also a Digital Marketing owner and currently running a Successful Marketing Agency to date. Nova helps Cleaning Companies get 20 – 50 NEW customers per month She is an expert at helping Cleaning Companies get clients using online methods and making things super simple to understand. If you're interested in learning how Nova can help you grow your Cleaning business then
click here
WE CAN SHOW YOU HOW TO GROW YOUR CLEANING COMPANY TO NEW HEIGHTS! CLICK HERE NOW!
---
---