Getting Started
How do I create a CleanersMaids Account?
Once you have completed your first booking you will be asked to create a new account. Answer a few questions and confirm your email address and you're all set!!
Do you service my area?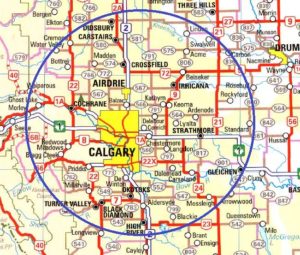 We currently service Calgary and the surrounding areas, including  Airdrie, Black Diamond, Bragg Creek, Canmore, and Harvie Heights, Carstairs, Chestermere, Cochrane,  Foothills MD, Heritage Pointe, High River, Okotoks, Priddis Greens, Rocky View MD, Strathmore, Langdon, Conrich, De Winton, & Bearspaw
What is not included in a standard cleaning?
There are a few things we don't do as part of our cleaning service:
 Replaceable Blind Cleaning (the low-cost plastic white ones) these are very hard to clean
 Pick Up, Moving or Remove Clutter (5 or more items in any given area ie: Books, Boxes, Mail, Papers, Cloths, & Trash etc.) We are not a moving company
 Exterior Windows, and High Reaching Windows
 Heavy Lifting over 25 lbs ( Insurance Requirements by law)
 Cleaning of Bodily fluids such as blood, feces, vomit, infectious areas, mold, toys, pet waste (feces), or other bio-hazards (we do clean minor areas in bathrooms) Please ask for a licence Biohazard Technicians that might be available on site. ***Note***Prices on biohazard can be very high & costly.
 Step Higher than 3 steps on a ladder ( Insurance Requirements by law)
 Shopping & Errands – you have to hire a concierge for this.
Do you bring your own cleaning supplies, products and equipment?
Yes. Everything is brought with us. That means you don't have to worry about remembering to buy or put out any supplies. We can even use eco-friendly solutions as an add-on. We also transport all tools and supplies to your home, with the cleaning team, for each cleaning. We use products that are safe for all finishes, including marble counters and hardwood floors. If you prefer cleaning product that you'd like for us to use, please leave it out for the team on the day of service.
What is included in a Regular/Standard/Basic cleaning process?
This includes dusting, vacuuming, sweeping and mopping the floors in all rooms. All Window sills and window tracks cleaned, All baseboards dusted and wiped down, doorknobs, doorframes and doors wiped. Light switches wiped, all garbage is emptied.  Cleaning the kitchen, including wiping/cleaning down appliance exterior (stovetop, oven, range hood, fridge, microwave, dishwasher, microwave, toaster, coffee maker etc), countertops and shelves dusted and/or wiped, sinks and backsplash washed, tables and chairs dusted and/or washed, garbage emptied. Cleaning the bathroom sink cleaned and sanitized, bathtub, shower walls and glass doors scrubbed/cleaned and sanitized, toilet cleaned and sanitized inside and out. Mirrors shined/cleaned, cabinet fronts cleaned, countertops and shelves dusted and /or wiped, all surfaces dusted. Cleaning bedroom, all surfaces dusted, carpet and area rugs vacuumed, hard surface floors vacuumed and damp mopped, light organizing, beds made, mirrors shined/cleaned.  Other Living areas, all surfaces dusted, carpet and area rugs vacuumed, upholstered furniture vacuumed, cushions and pillows fluffed and straightened out, glass tables cleaned & Light organizing.  Please see – STEP 4: SELECT EXTRAS ("Adds extra time"), for more needed cleaning services.
Do I have to be home during the cleaning service?
No, You do not have to be home.
What if the duration time is less than what it supposed to be?
When you book Online you will be given an estimate of how long each work or tasks should be done. For eg. If you booked for "deep cleaning" and it came out to 6hrs and 15 mins, this does not necessarily mean we will stay at those hours. The cleaners or cleaning professionals can clean this more or fewer hours, depending on the speed of each cleaner. A good rule to remember is as long as everything was done and agreed upon by customers and cleaners then they can leave the premises knowing that everyone is in agreement and the place looks great to the standard that it should be. Also, The 6hrs and 15 mins are only about 3hrs or so by TWO cleaners. You have to consider that it is 2 manpower coming to do the tasks or the cleaning.
What is included in a Deep cleaning process?
What is deep cleaning and how is it different from regular or spring cleaning because it reaches the deep grime and dirt in your home. It covers areas which aren't traditionally covered by a regular or spring clean for example:
Behind kitchen appliances like the washing machine fridge and oven, cutting through the grime that builds up under the sink etc
Vacuuming under Sofa and cushions
Vacuuming under beds (reachable areas only) lifting requirements must not exceed over 25lbs eg, heavy beds
full and deep dusting including all the corners of rooms for cobwebs
Scale removal from all bathroom tiles, kitchen tiles, taps, shower heads etc
inside the oven including the oven door glass
inside of window frames and patio doors
inside all windows
washing all blinds
What is included in a Move in/out Cleaning process?
A 75 point Checklist is done with CleanersMaid team!
All Move in/out Cleaning follows our 75 POINT CHECKLIST AT LL TIMES.
Please click the link below: